Heili Presta is a family owned company headquartered in Renens Switzerland. We believe that the best way to bring people together is through playing. It is why we built a collection of wooden games and organize events with them to be part of bringing happiness and smiles in the world !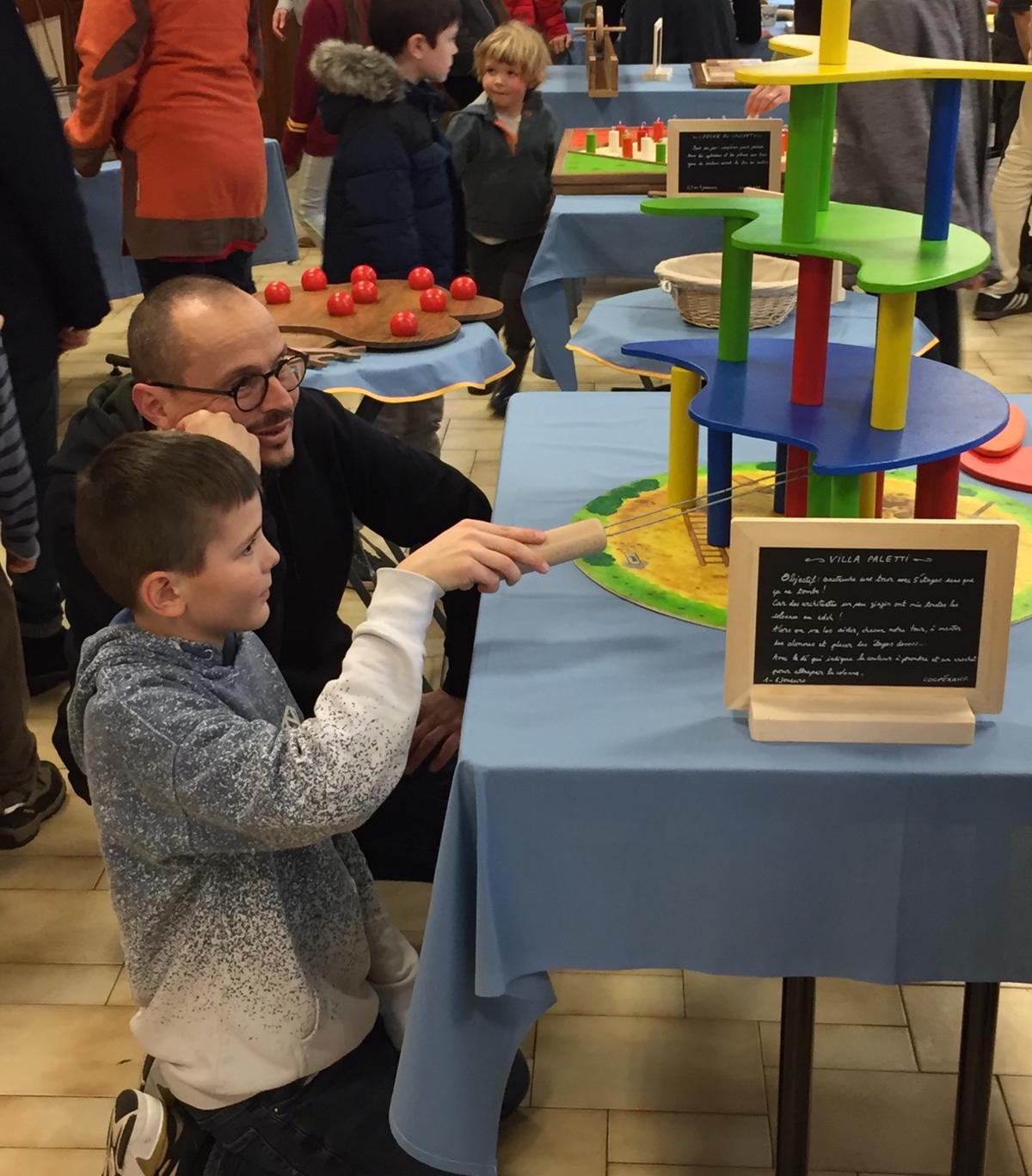 Heili Presta se consacre à capturer et à exécuter la vision de notre client à travers une approche d'animation de jeu personnalisée. Nous faisons des événements qui cultivent la communauté en réunissant les gens avec les jeux et notre expertise en animation.
Heili Presta has a collection of 100+ giant wooden games !They are all very easy to learn and take less than 5 minutes to play.Most of them have several rules (cooperation, competition) and can be fun for all ages !
This game used to be a wardrobe
Chez Heili Presta nous sommes très soucieux de notre empreinte environnementale.
Tous nos jeux ont tous été conçus et fabriqués à moins de 200 km de Lausanne par nos soins, par des amis artisans et par une association de réinsertion. Ils sont en bois massif, un matériau renouvelable, et plusieurs d'entre eux ont été fabriqués à partir d'anciens meubles inutilisables. Pour leur assurer une longue vie, ils sont protégés par des housses que nous cousons en tissu de récupération, les pièces sont bien rangées dans des sacs en coton biologique. Lors des animations, nous mettons nos jeux en valeur sur de jolies nappes réutilisables.
Au delà de la mutualisation de nos jeux, nous pratiquons aussi le car-sharing en louant un véhicule pour nous rendre à chaque évènement et limiter ainsi notre impact sur l'environnement.
Enfin, et surtout, nous sommes convaincus que la meilleure façon de mettre les gens en lien, c'est de les faire jouer ensemble. Nous mettons au coeur de notre travail la qualité des liens sociaux, entre les joueurs et avec les intervenants.