Heili Presta is a family owned company headquartered in Renens Switzerland. We believe that the best way to bring people together is through playing. It is why we built a collection of wooden games and organize events with them to be part of bringing happiness and smiles in the world !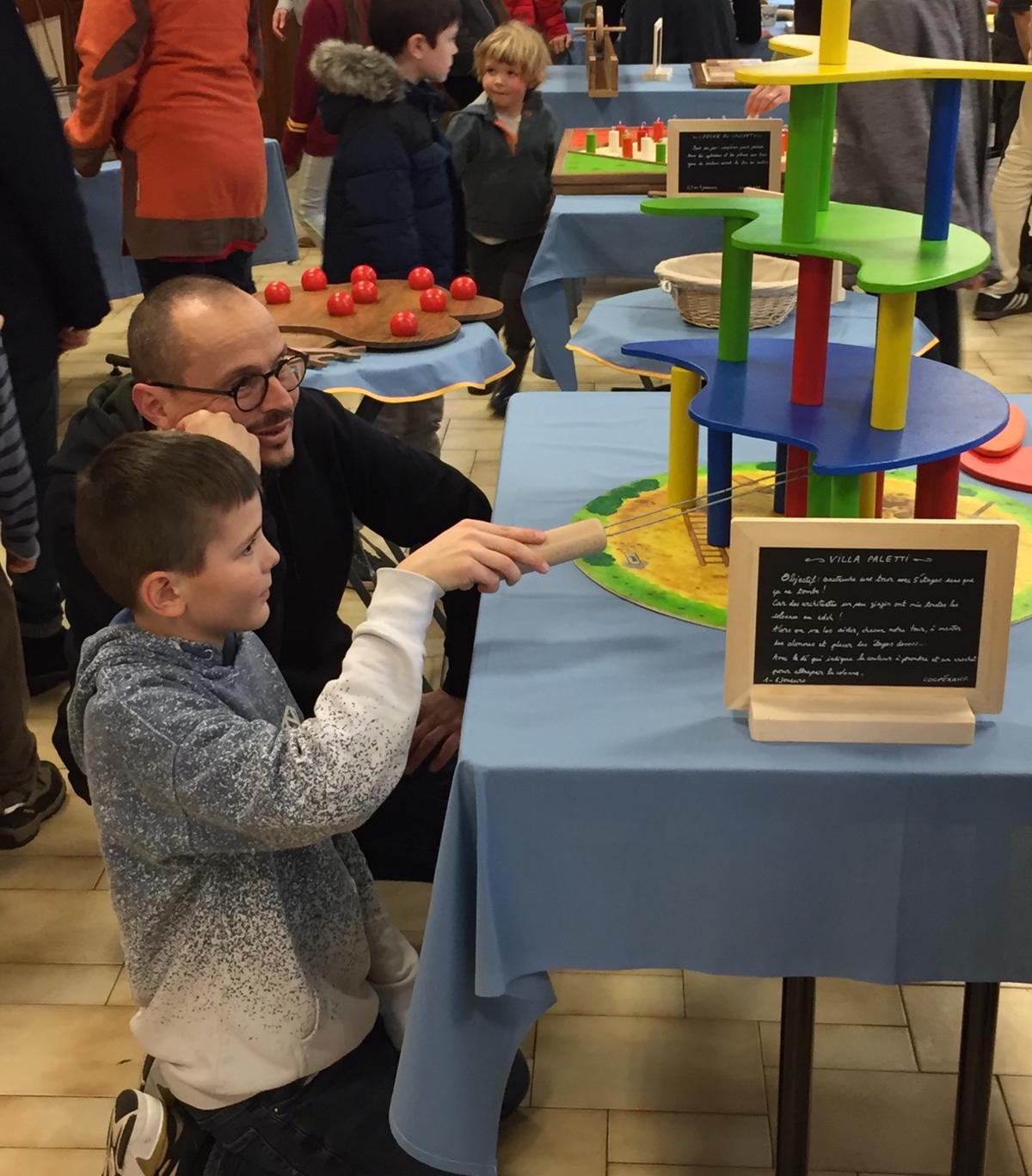 Heili Presta is dedicated to capturing and executing the vision of our client through a personalized game animation approach. We are making events that cultivate community by bringing people together with games and our expertise in animation.
Heili Presta has a collection of 60+ giant wooden games !They are all very easy to learn and take less than 5 minutes to play.Most of them have several rules (cooperation, competition) and can be fun for all ages !
This game used to be a wardrobe
At Heili Presta, we take great care to reduce our negative impacts on the environment. Wood is by itself already an ecological and renewable product, but we went even further: several of our games have been built out of old furniture that were unused.
We build the games ourselves or contact local woodworkers to help us, all the games have been built in less than 200km from Lausanne !